August 31, 2017
5 min to read
Free Version Install and Use Tutorial


Hey! To try Photolemur, you can use our free version. It can be used for unlimited time period ; and the only difference between a full version and a free one is: no batch processing and export with watermark.
Installation

Clicking "Get Photolemur" button on our page will initiate the download and will send you an email with the download links too.
Once completing the download, find the Photolemur.dmg(for Mac) or Photolemur-Setup.exe(for Windows) file on your computer. You'll find this file at the location where other files from the internet go. The default location is in your "Downloads" folder.
Click on the Photolemur.dmg

(for Mac) or

Photolemur-Setup.exe

(for Windows)

file and follow the installation instructions.
The first time you open Photolemur, you'll need to choose 'Launch the free version'. Once you do that, you can begin using free version of Photolemur.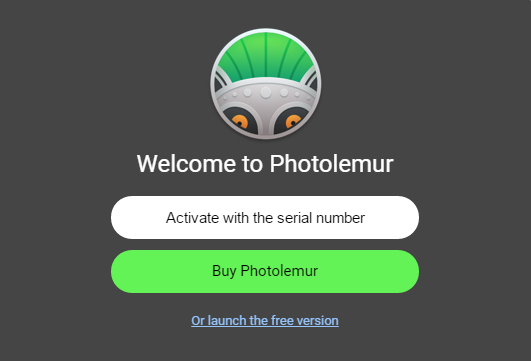 Using Photolemur
The first thing you'll notice about Photolemur is its ease of use. At launch, you'll see a single window that includes the Photolemur logo followed by "Drag Photos Here or Import."
The easiest way to use Photolemur is to drag images into the app. Each time you do, Photolemur will analyze the imported image using a combination of computer science, artificial intelligence and yes, a bit of magic.
Imported images must measure at least 800 by 600 pixels.
Analyzed images are divided in Photolemur by a vertical bar. On the left side, you'll see the "before" image; on the right side, the "after" image. Move the bar using your mouse to the right and left to see how Photolemur has transformed your image.
When you click on the "Export" button, you can send your edited image to your computer or share it with others using Facebook, Twitter, or email.
To clear your photos and begin again, click on the "Photolemur" text at the top center of the app and select "Start Over."
As you can see, installing and using Photolemur is an easy process. We hope you enjoy!